How We Prepare Our Food
Our kitchen may not look like much, but we work hard to make the most of our space. Sauces are no exception. The same love and care we put into smoking our meats we also put into the creation of each sauce. From fresh ingredients and spices to perfecting the consistency, we care about our sauces.
The Sauces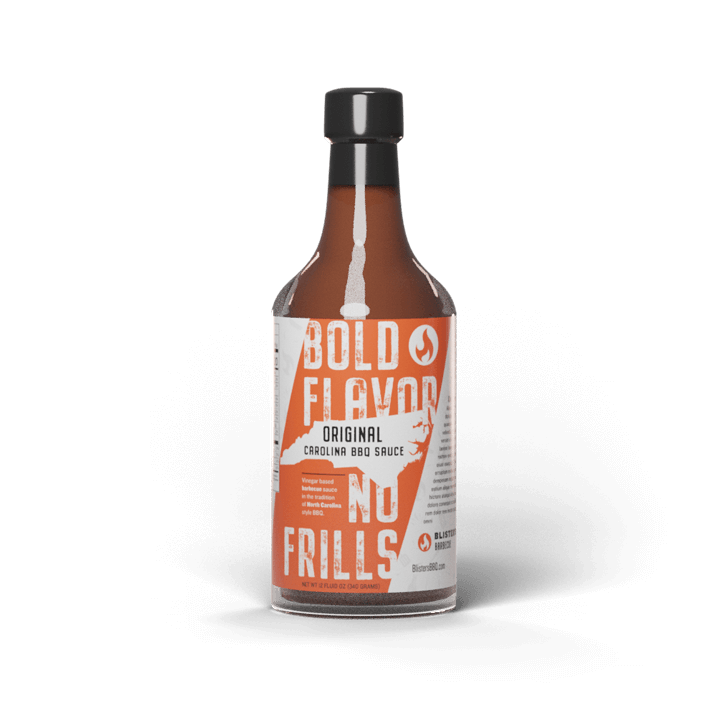 Original Carolina BBQ Sauce
If you know your BBQ geography well you'll be able to taste it in this sauce. The signature vinegar-based BBQ that North Carolina is known for is represented in these flavors. It's equally tangy and savory, bringing a bold balance to some of the naturally sweeter meats. The acidic properties of the vinegar provide a bright flavor to anything you choose to use it on.
Recommended on: Pulled Pork, The Cuban, & My Bleu Heaven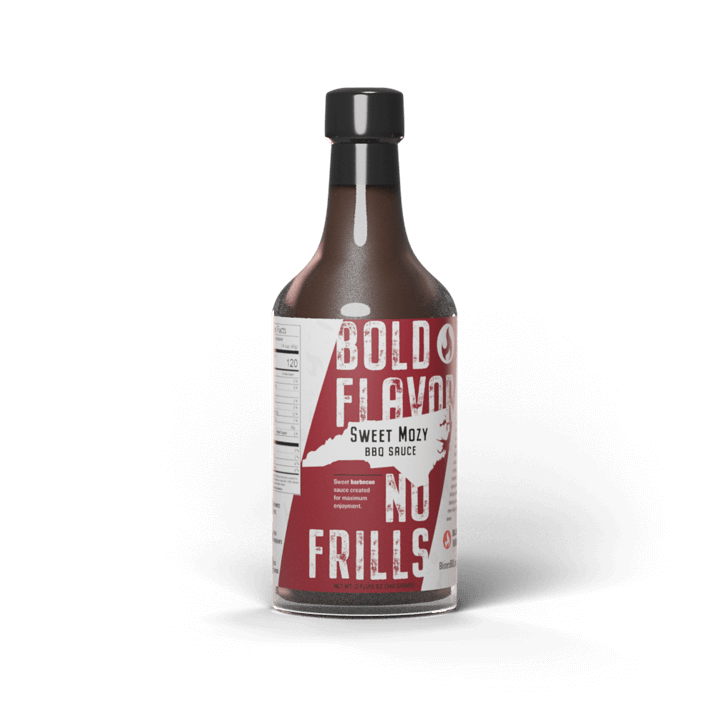 Sweet Mozy BBQ Sauce
The rich flavor of this sauce will literally "mozy" throughout your palate giving you exactly what you're hoping for, sweetness. Created for those who like to keep things simple yet flavorful, our Sweet Mozy Sauce will never leave you disappointed. We'd call it safe but we feel like that cheapens it a bit. Believe us, you cannot go wrong with this sauce, even if you order the vinegar pulled pork sandwich. The sweetness will bring a mellow balance to the brightness of the vinegar.
Recommended on: Brisket, Tri-Tip, & Ribs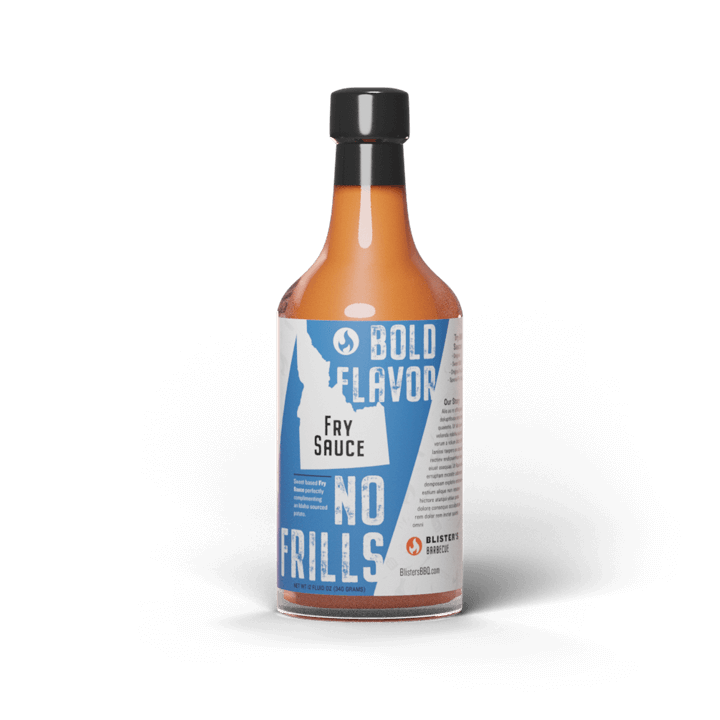 Fry Sauce
A classic. What more can we say? You ought to know what you're getting with our regular Fry Sauce. It's the perfect blend of sweet, savory, and tangy. It pairs well with just about anything and can be used on so much more than just fries.
Recommended on: Idaho Fries, Fried Pickles, & The Blister's Burger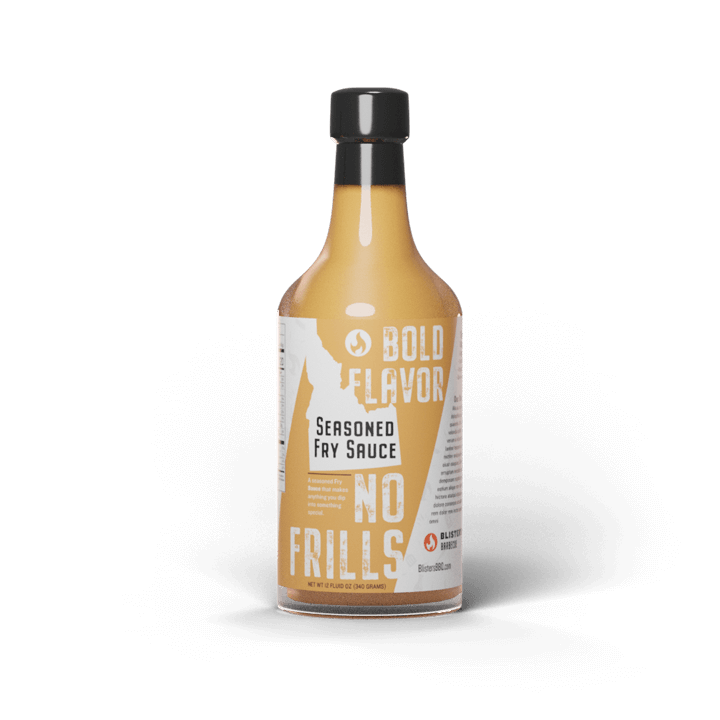 Seasoned Fry Sauce
The Seasoned Fry Sauce is a light and bright sauce that perfectly complements an array of our sides as well as a few sandwiches. We've thrown some signature North Carolina flavor into this sauce along with some bold spices. If you're searching for a spiced up version of fry sauce, we're happy to let you know that you've found it! And just to be clear, this sauce is not "spicy" but rather wonderfully spiced. Yeah, there's a difference.
Recommended on: Fried Green Beans, Turkey Club, & Cheesesteak
The Differences
What makes each version of our sauces special and unique? Besides the love and care we make them with, here's a quick guide to understanding the basic differences.
Sweet vs. Vinegar
Barbecue is about slow cooking meat to perfection and then seasoning it with just the right amount. We provide two routes to flavor your meat. A classic sweet bbq sauce, or a traditional Carolina-styled vinegar based BBQ sauce. The obvious difference between the two comes in the flavor. The sweet provides a much richer flavor, while the vinegar lends itself to more bright flavor.
Think sugar vs. acid. Sweet sauce and BBQ have more sugar and a honey-like flavor essence to them. It's safe in the sense that it pairs well with nearly all BBQ and everybody enjoys a sweet taste. Vinegar sauce and BBQ is more light, bright, and acidic. It can brighten any sandwich or side and provide a beautiful balance of flavor. However, we'd caution you to not use too much vinegar based sauce unless you know what you're getting into. Too much can overpower a dish and make it too sour.
Original vs. Seasoned
The proof is in the color. Original fry sauce has a bolder, richer color and flavor that brings along that signature sweet and tanginess you're used to. Our seasoned fry sauce is infused with that North Carolina vinegar style. Much like the difference in the sweet and vinegar BBQ sauces, the same goes for our different fry sauces. The seasoned sauce is lighter and brighter than the original. It also has a bit more of a runny consistency as opposed to the thicker sauce-like consistency of traditional fry sauce.