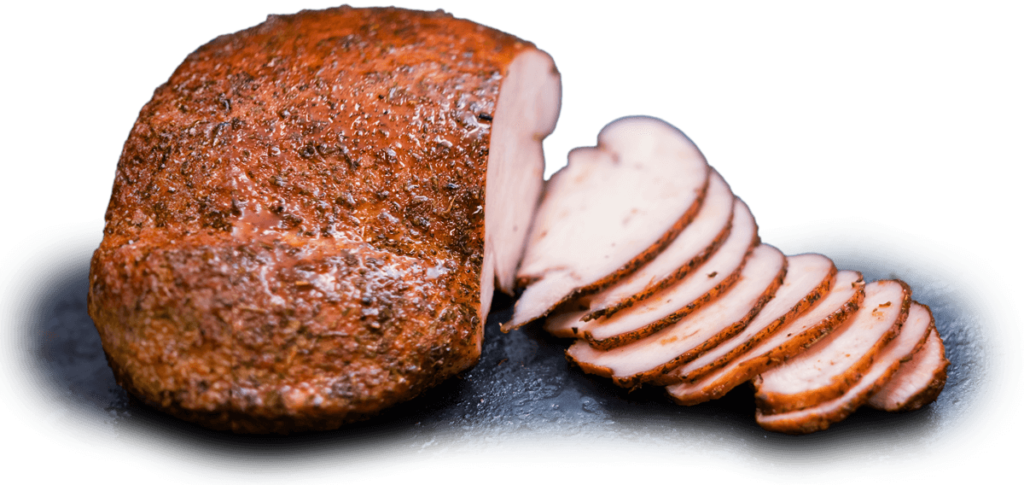 Every year we get a lot of requests to smoke people's turkeys for them. Now it's easier than ever! The Wednesday before Thanksgiving we will have your ordered turkey breasts ready for pickup between 3 to 4pm. We still have room for this year's Thanksgiving so give us a call at least a week in advance so we can make sure your space and meat are reserved.
Whole Turkey Breasts
This year we're just cooking the best part; the turkey breast. You can order a turkey breast from us by calling, or filling out the catering form (specify that it's for Thanksgiving, or if you schedule a Wednesday pickup for a lot of turkey we'll get the hint). A turkey breast is typically between 3-5 lbs of meat. Our rule of thumb is that a pound of meat will provide between 3-4 servings. So each turkey breast can usually provide 15-20 servings.
Uncut Meat
We leave the meat uncut. This is to preserve the juiciness and ensure it will taste delicious when you reheat it on Thanksgiving. For this reason, we won't invoice before, and will weigh your meat at pickup and charge you the regular turkey/lb rate because they all vary slightly.
Reheating Your Turkey
To reheat we recommend placing the meat into an aluminum tray or other baking tray. Wrap the turkey in aluminum foil, and placing it in the oven at 300 to 325 degrees until the internal meat temperature reaches 165 degrees.