Blister's BBQ serves a diverse population. Thanks to the presence of Brigham Young University-Idaho, Rexburg is a melting pot of different races and cultures. Students from all over the United States, as well as outside of the U.S., come to earn their higher education. Due to this, Rexburg is highly diversified and with this diversity comes different linguistic distinctions. One of these distinctions is the use of the word barbecue (variants: barbeque, BBQ). One of the few places to get barbecue in Rexburg is right here at Blister's BBQ, on the west side of highway 20. Before we dive into Blister's, let's talk about what barbecue is.
BBQ 101

The official definition of barbecue has long been argued over and there are few things more American than fighting over how your food is cooked. Humankind is a prideful species and when it comes to admitting that we were wrong or that someone does it better, we would rather fall on our swords. If you are from the South, barbecue refers to the process of cooking meats on indirect heat for long periods of time while anything involving cooking over direct heat is simply grilling. As you travel West, into states like California, Utah, or Oregon, the term barbecue is used to describe both cooking methods. For the sake of this article, barbecue is going to refer to the low-and-slow method of cooking meats.
Southern Barbecue
Modern day barbecue usually uses one of four distinct styles, named after their place of origin: Memphis, Carolina, Kansas City, and Texas. Memphis is known for its pulled pork drenched in a tomato-based sauce. Carolina (specifically North Carolina) uses a vinegar based sauce when cooking pork. Kansas City is known for their dry rub ribs. Texas is interesting because the state is blended, with some preferring pulled pork and the other preferring beef, usually brisket. Locals of these regions will defend their styles vehemently, so be wary not to tout the greatness of Memphis barbecue while in Texas, for example.
Blister's BBQ
There is a reason that Food Network listed Blister's BBQ as one of the 45 Top Barbecue Spots From Coast to Coast. We offer everything from tri-tip to buffalo chicken. We generally produce a North Carolina style pulled pork, brisket, ribs, and even smoked turkey. While we pull inspiration from the Southern barbecue styles, our style is something that is all our own. Smoking meats is a labor of love and no one knows that better than Blister's BBQ manager, our very own Blake Winters.
A Day in the Life of Blake Winters
Blake is the general manager here at Blister's BBQ and as such is always clocked in. When he is in the store, he is behind the counter with the other employee's taking or making orders, as well as fixing issues that employee's can't deal with. Blake believes that his employee's are his secret weapon.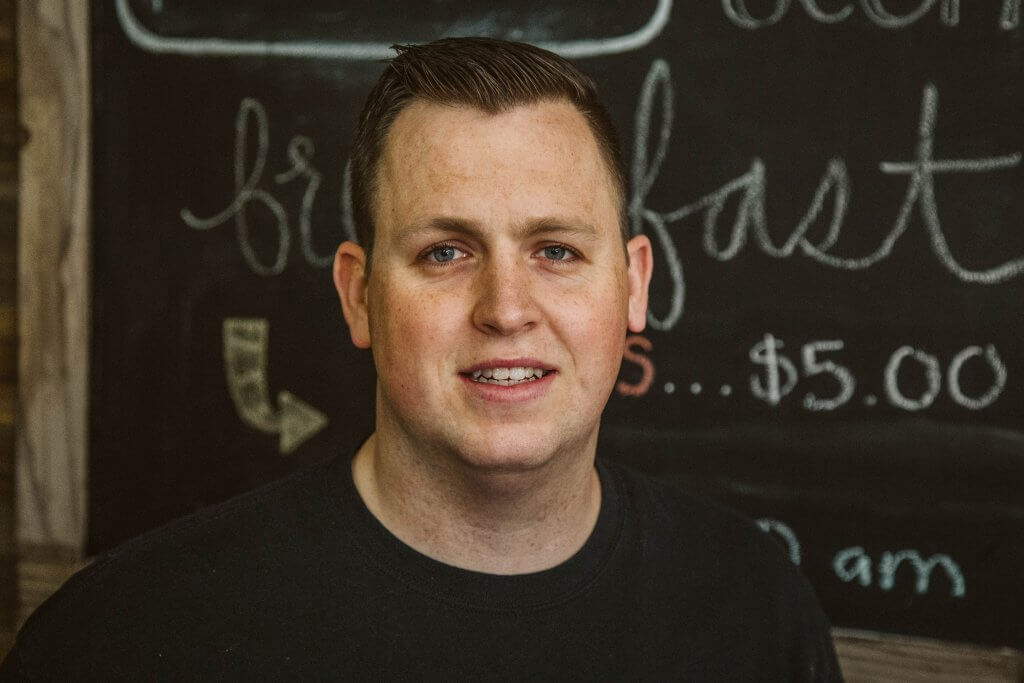 "I couldn't do it without amazing employees that know how to work hard and get the job done," said Winters. "They are the real secret to a great business. I'm just here to help make sure they have what they need and they are happy."
When he isn't in the store, he is busy taking business calls and checking the smoker. Blister's smokes their meats for 12 to 14 hours at a time. Blake comes in a couple times throughout the night to check the smoker. Depending on the weather, he can end up checking on it upwards of four times in one night.
"We can't have any mistakes made when smoking the meats," said Winters. "I need to make sure that the burners don't go out and that the burners aren't cooking too hot or too low because that will ruin the meats."
The Food is All Worth it
Despite the amount of time and effort it takes to make the food, he believes that it is all worth it in the end.
"Sometimes people don't realize how much work goes into smoking meats," Winters states. "The great part about it is being able to make a great product that people admire. Nothing makes you feel better about what you do than having someone tell you how amazing the food was."
Do you want to know more about our food here at Blister's BBQ? Check out what EastIdahoNews.com had to say. Also, do you want to know more about the basics of making great barbecue? Read our article Meat Cuts According to Blister's BBQ.